What happens if you put creative minds together who are lead and inspired by a transformative mission? We don't know the answer yet, but we truly believe this is the first step of an exiting and creative journey to discover how (immersive) sound can relax and heal humans with this blog we like to take you on our journey with us.
Flower of Sound has been selected by Music Ally as one of the 60 Start ups to...
read more
The hexagon is one of the building blocks of nature, representing many...
read more
You probably have heard about the hype called 8D. Often it is a track that is...
read more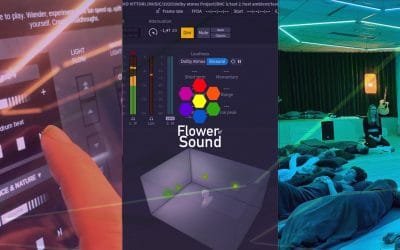 A new revolution is happening within...
read more
Music, sound and frequencies
Collateral Nature videoclip of the single Breathe! Robot. You can watch it...
read more