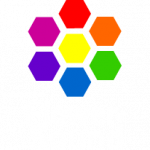 Welcome to Flower of Sound.
On this page you can get a taste of some of the immersive audio experiences we are creating.
NOW, RELAX YOURSELF AND
ENJOY THE SPATIAL AUDIO  EXPERIENCE! 
Be in nature right here and now. Listen to these special ambisonic recordings of beautiful natural sounds to bring you in touch with nature. Our biggest source of natural relaxing and grounding power.
All our music will be published in spatial audio via the different streaming channels and  in our own software for the immersive spaces and Virtual reality app.
Whispers, a meditative voice or repetitive sounds can bring you in a state of physical relaxation, combined with the right uplifting words these tracks can become a meditation in itself.
Listen the track that fits your desired mood.
We support your journey to create more wellbeing by offering you a Virtual Reality experience based on sound, colors, technology and give the control to create the best version for you.
"be the dj of your own well-being"
Sound baths are a journey of different frequencies, instruments and sound effects performed by shamans or soundhealers. The idea is to bath / immerse yourself in the sound as a warm bath and soak up the relaxing and healing effects.